Case Study - Wrightbus (Bamford Bus Ltd)
Wrightbus are one of Europe's leading designers and manufacturers of advanced public transport vehicles. Wrightbus have earned a reputation for producing vehicles which excel in style, quality and reliability. Wrightbus pioneered low floor accessible buses in the UK and were the first to introduce lightweight aluminium bodywork and have led the way with hybrid-electric buses and alternative drivelines.
Wrightbus offer a comprehensive and versatile range of vehicles, catering for every aspect of public and private transit operations. From small buses to big buses, single and double deckers, articulated and Bus Rapid Transit.
Wrightbus was acquired by Bamford Bus Ltd in 2019 and Ecom have been retained as a key service provider.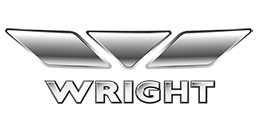 Customer
Products and Services
Custom Care MIS,
Moulds & Parts Ordering Systems,
Eletronic Production Record Quality Assurance System
Industry
Bus Design and Manufacturing
The Challenge
Wrightbus required automation of inefficient, disconnected, time-consuming and costly business processes. As the company grew and expanded into new markets and countries the traditional mostly manual and paper driven processes could not scale and given the bespoke nature of the business (and its subsidiaries) commercial off-the-shelf (COTS) software solutions could not meet the diverse requirements of the businesses.
Integration with multiple existing enterprise level applications was required including Finance, HR, IT and Stock Control systems.
Additionally, Wrightbus required flexibility in the proposed solutions and a software provider who could cater for future changes and enhancements as the transformation to digital processes evolved.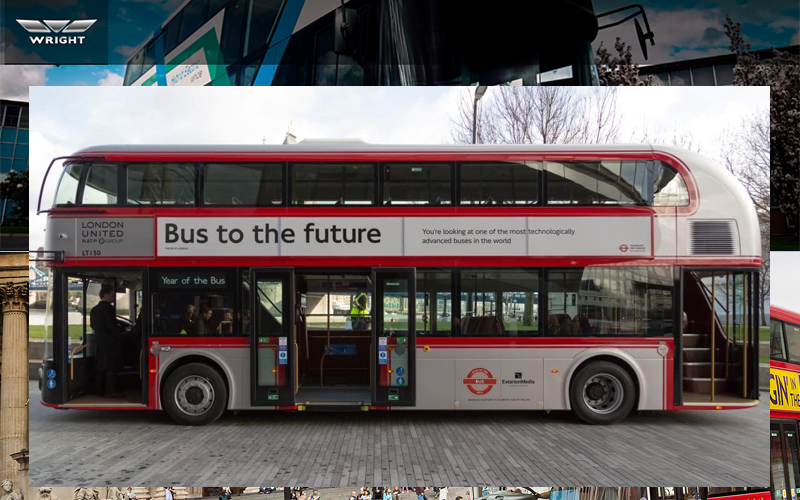 Customcare was created by Wrightbus to support buses after delivery through training, service, spare parts and documentation. Every bus comes with a comprehensive warranty tailored to individual customer requirements and guaranteed in operation by the Customcare division, supported by a front-line network of mobile technicians, nationwide parts distribution, and approved facilities for major repairs and refurbishment delivering a flexible package of repair and maintenance contracts.
The Outcome
Working closely and collaboratively across diverse teams within Manufacturing, Finance, IT and Executive Management Ecom have implemented multiple software solutions within Wrightbus assisting the Management Team in completely transforming what had been largely paper driven business processes.
Customcare Management Information System (CCMIS)
Ecom delivered a core solution to manage the customer after-sales care area of the business which was growing rapidly. The solution encompassed automated workflow processes for recording defects, warranty-based claims and parts ordering. The CCMIS solution was made available as a secure web portal fully accessible by Wrightbus and its Custom Care Centres from any location.
The successful rollout of the solution quickly became core to business operations and a series of enhancements were designed and implemented. Recently Ecom helped Wrightbus implement a customer portal solution, previously customers had to email/fax order requests to Customcare. The Customcare Team had to check stock levels and place the orders on behalf of the Customers and keep the customers informed of likely delivery date.
The new customer portal has enabled customers to login securely, search for Parts and place orders directly. Also, the Customers can view the status of their order at any time. The new Customer Portal has resulted in improved Customer Satisfaction and a massive time and money saving to Wrightbus in the new efficient parts order process. The system is fully supported by Ecom.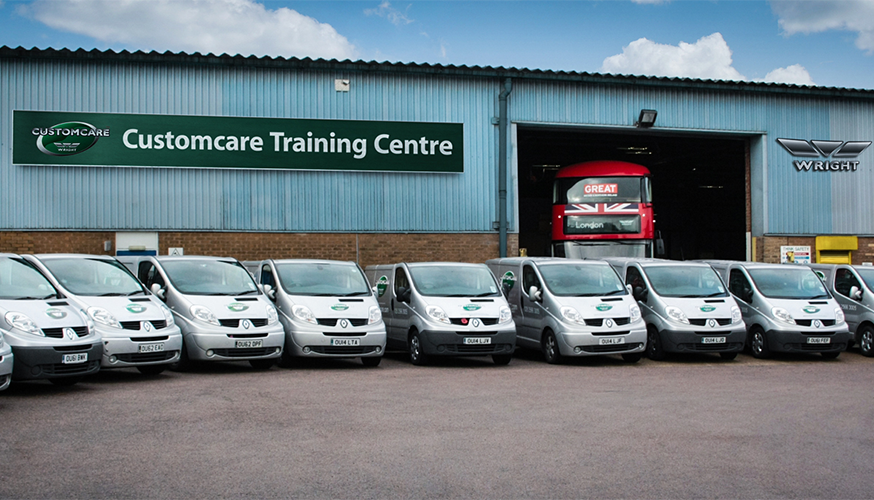 Electronic Production Record Solution (EPR)
Wrightbus have applied the same approach to its manufacturing processes and Ecom have designed and developed an enterprise scale solution to automate every aspect of the companies Quality Control processes.
The EPR solution supports a responsive design interface and is available via PC/Tablet devices by management, the Quality control team and the engineers (bus builders). Manufacturing staff access the system through ruggedized devices mounted directly on the shop floor. This means there is no reliance on error prone paper records and the build status and quality of each bus on the production line can be updated in real-time on the bus as the work is completed and the quality checks are made.
This real-time information provides transparency across production and informed decisions can be made by management, reducing delays and defects which were costly to the business whilst at the same time improving customer satisfaction.
Benefits
Operations workflow automation across the business
Massive improvement in Customer satisfaction
Eliminate duplication, inconsistency and delays
Greater access to critical data and data accuracy
Cost effective custom solutions producing greater efficiency
50% decrease in administration costs as Customers can place orders directly using secure cloud self-service
Inbuilt security, tracking and audit trail
Highest levels of support
Experience with Ecom
"As a centre of excellence for design and manufacture of advanced public transport vehicles it is essential our systems are of a high quality calibre, functional, user friendly and secure.  We have worked with Ecom over the years to build the Customcare MIS, amongst numerous other business applications, allowing us to manage, capture and record all dealings with our customers after the buses leave the factory. Recently Ecom have helped us further develop the CCMIS so that our customers can login, check stock levels of parts and place parts orders online. This has resulted in increased Customer Satisfaction and freed up Customcare staff to work on more qualitative tasks.
In addition to developing the software we required Ecom also provide on-going support which is always delivered to the highest standards in terms of quality and time. "
– Gareth McLaughlin, IT Director
Interested and want to learn more ?
We combine critical business thinking, expert experience and a consultative customer focused approach to ensure we deliver real business value and people centred solutions

Interested and want to learn more ?
Ecom Software Limited
The Innovation Centre, NI Science Park
Queens Road, Belfast, BT3 9DT