Case Study - Action Renewables
Action Renewables is a leading provider of renewable energy expertise who provide support for renewable energy development, through trading electricity and renewable energy certificates.
They also develop and engage in projects across Europe. Action Renewables are a market leader in the provision of ROC accreditation and ROC trading services for domestic and commercial renewable energy generators across the UK.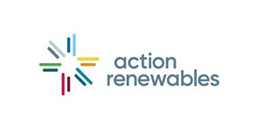 Customer
Products and Services
ROC Trading & Meter Reading Bespoke Cloud & Mobile
Industry
Renewable Energy
Downloads
Brochure
The Challenge
Action Renewables previous system was no longer fit for purpose.  Their customers found it difficult to use which often lead to delays in them receiving payments which was clearly no longer sustainable.
Action Renewables required a new cloud-based Customer Web Portal, which was secure, robust and, most importantly, easy to use for both their customers and staff.
Ecom were chosen by Action Renewables because of its technical expertise, proven track record with similar developments and its professional and responsive engagement prior to contract award, along with a competitive, value for money proposition.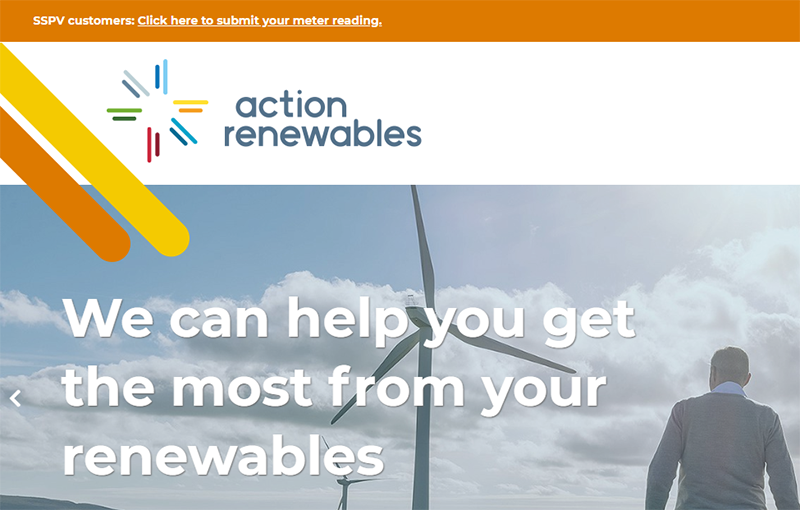 The Outcome
Working closely and collaboratively with the Action Renewables Team Ecom designed, developed and delivered the new Customer Web Portal to ambitious timelines using Ecom's tried and tested Rapid Application Development .Net Framework.
The system is securely hosted in the cloud and is available 24×7 to all Action Renewables customers. The portal can be accessed using a smart phone, tablet, laptop and in fact any device with browser software and an internet connection.
Customers can take a picture of their meter reading and upload this directly from their smartphone into the web portal as evidence of the valid reading, upon which their payment is calculated.
Benefits
Massive improvement in Customer satisfaction
Eliminated duplication, inconsistency and delays in customer payments
Greater access to important data and data accuracy
Cost effective custom solution producing greater efficiency
50% decrease in administration costs
Inbuilt security, tracking and audit trail
Highest levels of support
Experience with Ecom
"Ecom have been excellent to work with, our new customer web portal was designed, developed and implemented within a very tight timescale and to budget.
Customers have found the portal easy to use and submitted their Generation and Export readings online with little or no assistance from Action Renewables. Customer satisfaction has increased immeasurably as payments are no longer delayed.
The portal has saved Action Renewables considerable time and money in collating and validating readings, supplying the necessary information to Ofgem to ensure customers receive the best price for their ROCS and are paid in a timely manner.
I have found Ecom to be very responsive to our requests and they have taken the time to really understand the challenges facing Action Renewables and continue to support our development aspirations.  A highly professional and skilled company, I would have no hesitation in recommending their services"
– Mark Compston, Senior Project Manager
Interested and want to learn more ?
We combine critical business thinking, expert experience and a consultative customer focused approach to ensure we deliver real business value and people centred solutions

Interested and want to learn more ?
Ecom Software Limited
The Innovation Centre, NI Science Park
Queens Road, Belfast, BT3 9DT